Easy Invoicing Features
Create and send invoices in seconds*. Literally.
* 11 seconds is our current record 🏎️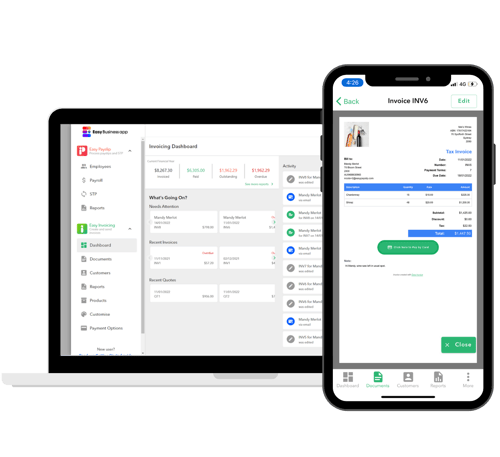 Create and send invoices on the go
Do you have to wait until you get home to invoice? Well not anymore - invoice with freedom, get paid fast.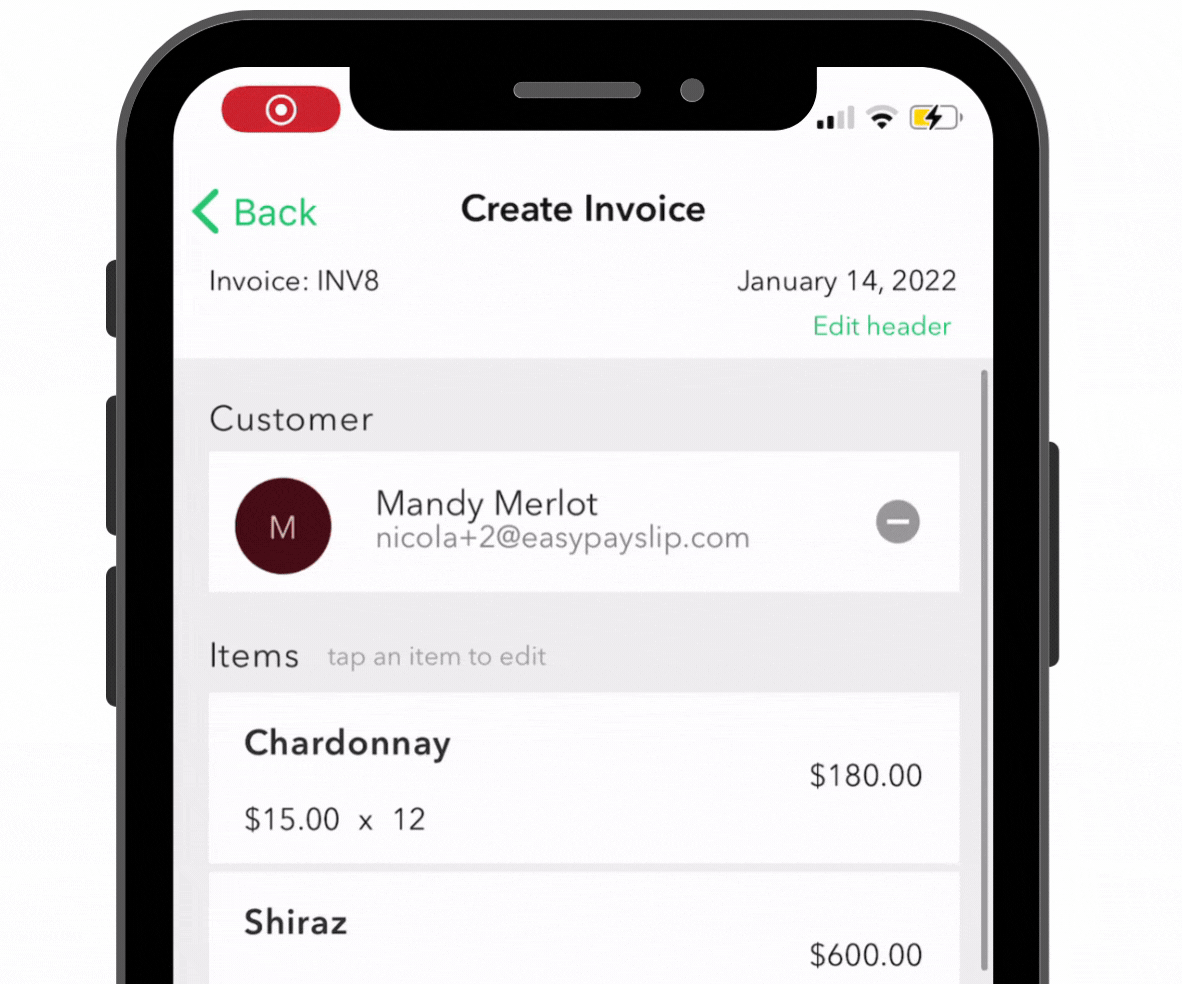 Let Your Customers Pay By Card.
Want to make it easier for yourself? Let your customers sort out payment details - you've already done the hard yards on the job.
Keep track of everything.
Do you ever lose track of who has paid, how much and when? See every invoice send, re-send, view, payment and more.
And with a handy view by customer, you can see exactly what's been going on at a glance.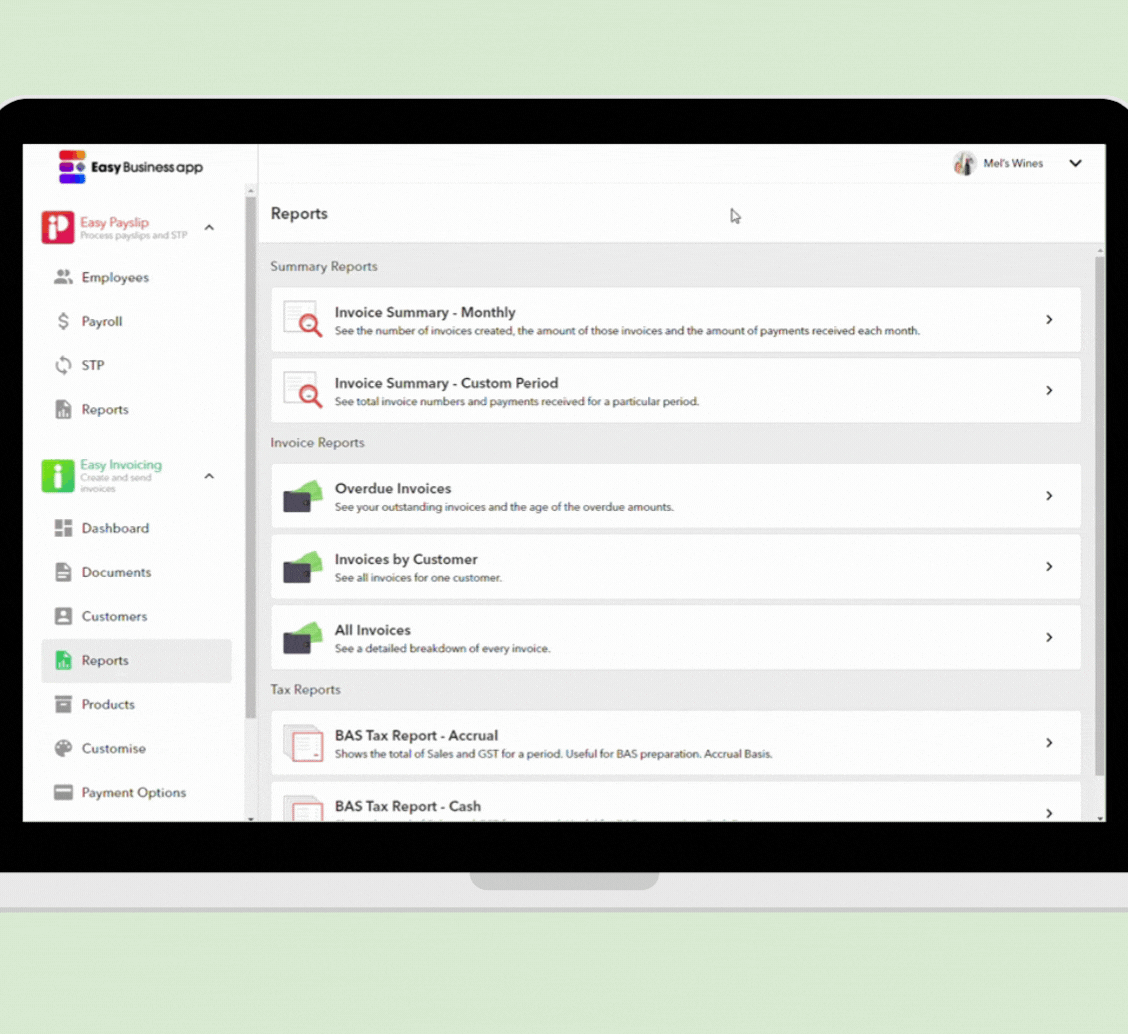 Easy and powerful reporting tool
Stay organised with the Easiest reporting out there.
See your overdue invoices at a glance, get a breakdown per customer - and even see all the numbers you need for your BAS report.
Make Your Invoices Look Great
Choose a template - are you bold or chill?
Select a colour to make your brand pop, we've got 24 options!
Add your logo to ramp up brand awareness.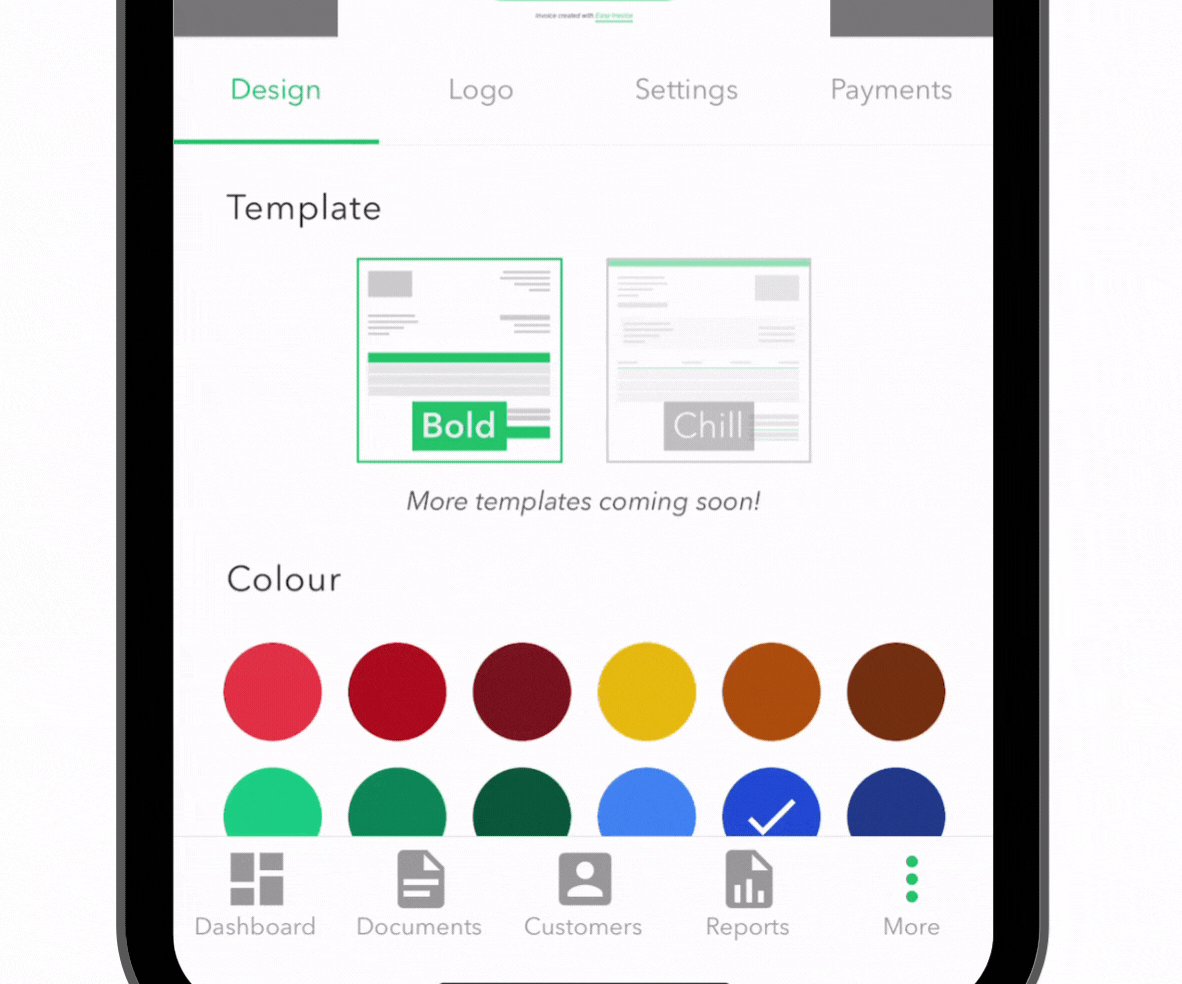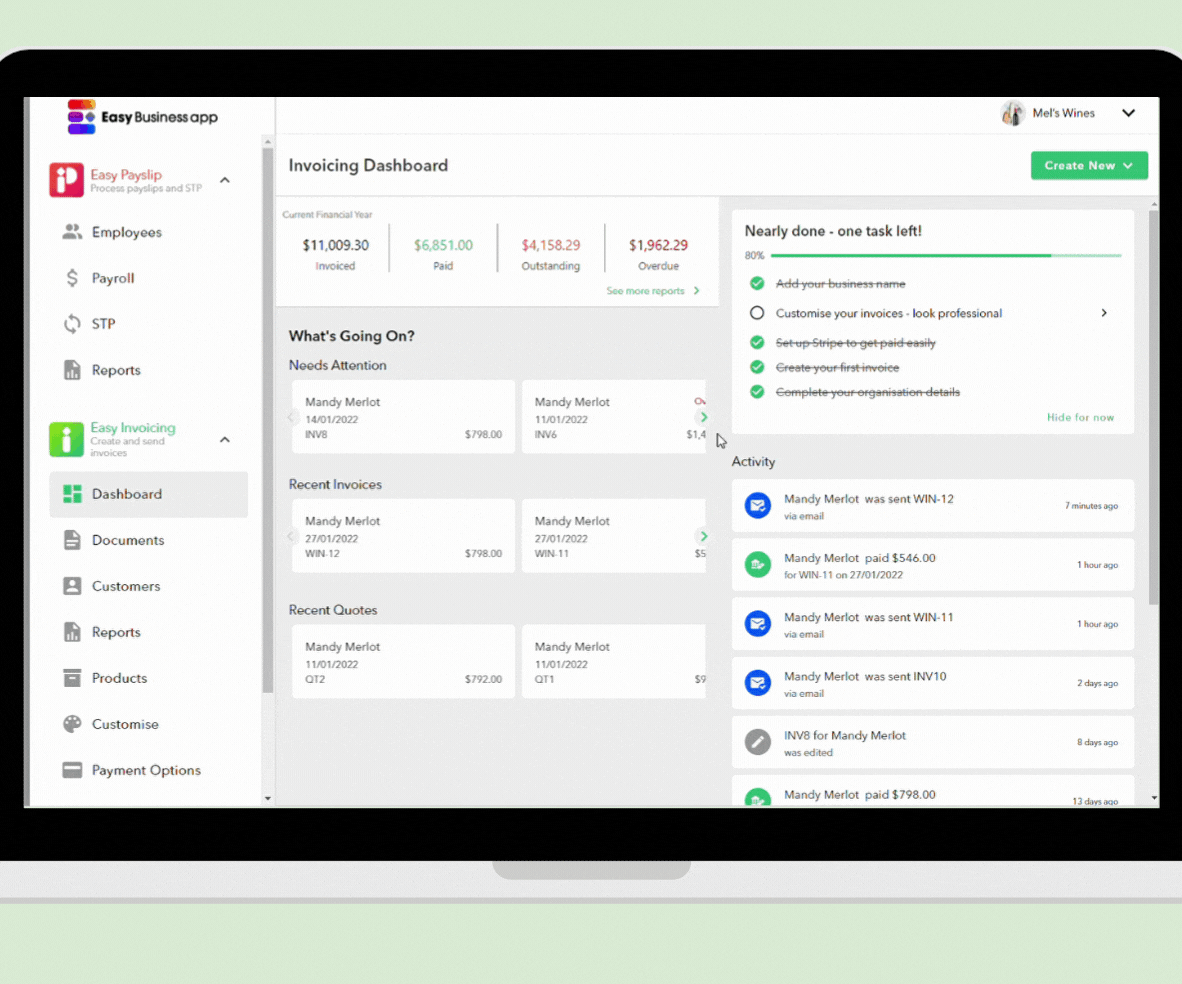 Dashboard to see the health of your business
Often wonder how your business is going? Well we make it easy - check whenever you want, it's automatically updated with your latest invoices, quotes and customer activity.
Try Easy Invoicing for Free
Join the 10,000+ Australian businesses already using Easy Business App.
Get started today with a 30-day trial.