Trusted by 10,000+ Australian Small Businesses



Manage All Your Clients from One Place
With our Advisor Portal you get your own dashboard to monitor all your small business clients in one place.
See their most recent activities and access their organisation in one click to drill-down into the details.
And it's completely free for Advisors.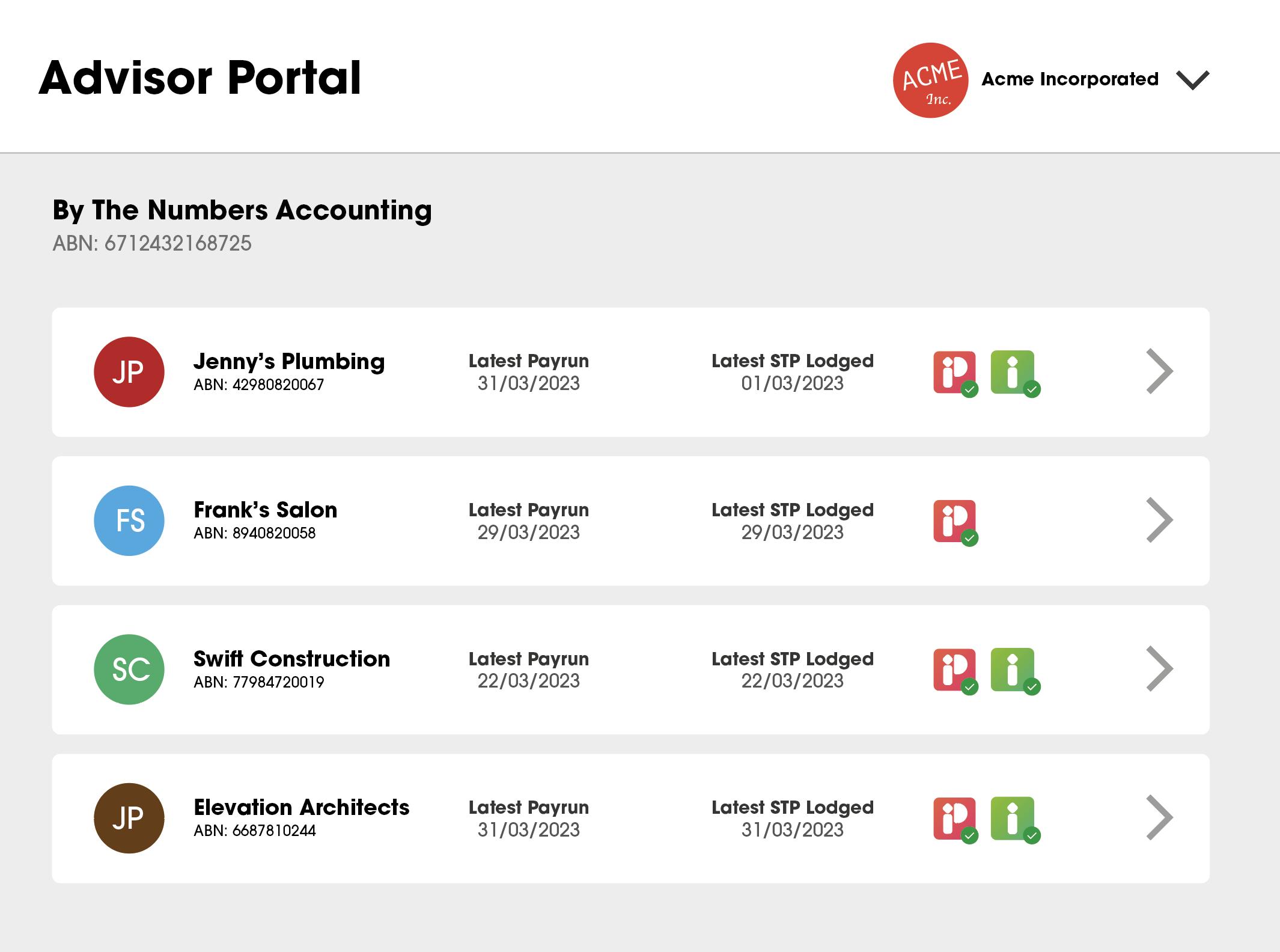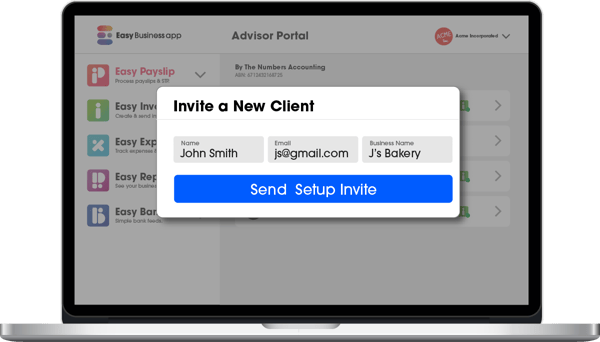 Invite Your Clients To Setup In Seconds
Enter your clients email address and we'll email them set up instructions. It takes less than 5 minutes for them to set up their account.
You'll automatically be given Advisor access, enabling you to jump in and help out whenever you need.
Each client gets six months free, then they take care of the billing with our super affordable pricing, so you don't have to worry about it.
Rather set up a client yourself and control billing? No problem, you can set up clients directly, then invite the business owner to access. They'll be able to do everything they need, but you'll manage the billing.
All the Features a Small Business Needs
Payroll, STP, Invoicing, Expenses, Reporting and Bank Feeds*. All in one place.
With every feature accessible on mobile, tablet and web, in an app that small businesses actually want to use.
No more messy spreadsheets. No more half-complete records. No more tedious admin trying to piece everything together.
*Easy Banking is coming soon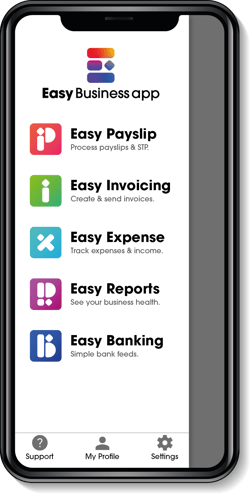 Proper Accounting Reports
With Cashflow, Profit & Loss and BAS Reports, you can get all the detail you need in a second.
And you can drill-down to document level to understand where every figure is coming from, making corrections in an instant.
All reports are exportable to a spreadsheet too, because we know that can sometimes make your life easier!
Sydney-based Support Team
If your clients have questions about using Easy Business App, they can contact our Sydney-based support team via telephone, email or live chat.
Let us handle the "How do I do X?" questions directly, so you don't have to.
As an Advisor, you also get your own personal Partnership Manager to answer all your technical questions, or just have a chat about what works for your practice.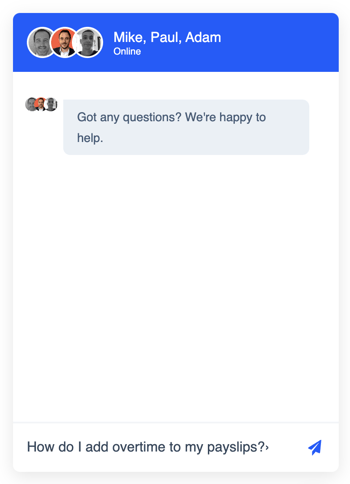 Six Months Free for

EVERY

Client
Always free for Advisors.
Join the 10,000+ Australian businesses already using Easy Business App.
What our Customers Say
CA Partners
Accountants
Sydney, NSW
"We invite clients to set up their own accounts in seconds - they take care of the billing, we retain full access. Perfect!"
MBC Partners
Accountants
Sydney, NSW
"We can manage all our clients from the Advisor Portal - it's so easy to keep track of everyone from one place."
Marine
PR Consultant
Sydney, NSW
"As a sole trader, doing invoicing is very time consuming. But Easy Invoicing is making it quick & easy, so I have more time for what matters for my business!"
Suzi
Owner, Gents & Rascals
Maroubra, NSW
"It's a two-second job doing payslips and STP! The app saves me hours of spreadsheets and data entry."
Claudio
Director, Stay Bonanza
Seaholme, VIC
"The company name says it all - it's easy to use, and they offer excellent customer service."
Peter Kunzli
Bookkeeping &
Financial Management, NSW
"Impressed at how easy it is. So simple to set up. Well done — you beat all the other 'simple' STP software hands down!"
Pricing
Once each client's six-months free trial has expired, our modules are priced with small businesses in mind.
Easy Invoicing*, Easy Expense and Easy Reports are FREE.
Easy Payslip is just $9.95/month for up to 4 employees.
*Easy Invoicing is totally free until January 2024, then continue with a free plan, or upgrade for just $9.95/month.